Although there is not one magic weight-loss food for losing weight, there are certain foods that can help you achieve your weight-loss objectives without missing out on flavors or become boring with foods. Making healthy choices, limiting calories, swapping unhealthy snacks for healthy ones can help you shed some pounds and reduce belly fat. In addition to consuming these healthy foods, exercise regularly. It will not only help you lose weight but also help lower your risk of diseases.
Here 25 superfoods that will help you lose weight fast:
EGGS
Eggs are nutritious and it's one of the healthiest foods to eat. It is rich in high-quality protein, healthy fats, and several essential vitamins and minerals. A large hard-boiled egg contains 78 calories and several other important nutrients. Studies show that eggs can make you feel full and reduce short-term food intake, also because of its richness in protein, it may help you snack less between meals.
SALMON
In addition to being rich in protein which helps you to feel full for longer. The fish oil you get from salmon may boost your weight loss. In a 2007 study, young, overweight men who added lean fish or fatty fish, or fish oil to their energy-restricted diet lost about 1 kilogram more kg after four weeks. While salmon may not be the astonishing weight-loss food you've been looking for, as a high-protein food, it keeps you fuller for longer.
BOILED POTATOES
Many things have been written about potatoes being a weight-loss food. One certain thing is potatoes contain several nutrients – a little bit of everything you need. Potatoes are high in potassium which helps with blood pressure control. Eating white boiled potatoes will make you feel full and eat less of other foods. Allow your potatoes to cool for a while after boiling to form a high amount of resistant starch, a fiber-like substance that helps in weight loss.
TUNA
Tuna is loaded with essential nutrients that will boost your overall health and well-being. It is rich in protein and low in calorie which makes it a good food for weight loss. A 3-ounce portion of water-packed tuna contains just 73 calories. The same size portion of tuna steak, cooked over dry heat is 112 calories, while a half fillet is 203 calories.
BEANS AND LEGUMES
Beans are one of the most underrated weight-loss food. They are packed with protein and fiber which keep you feeling full for longer periods. Beans are low in calories, high in fiber, rich in proteins and contain resistant starch. This resistant starch cause satiety and reduce appetite leading to weight loss.
AVOCADOS
Avocado is perfect food for weight loss. It has proven an ability to lower cholesterol, reduce hunger pangs and reduce belly fat. A study published by Nutrition Journal showed that eating half fresh avocado with lunch can decrease the hunger to eat soon by 40%. Avocados are high in fiber and low in carbs – These promote weight loss in conjunction with a healthy diet.
APPLE CIDER VINEGAR
Several researchers have shown that acetic acid which is the main active component of apple cider vinegar can promote weight loss in several ways. Such as: Lowering blood sugar, decreasing insulin levels, improving metabolism, reducing fat storage, burning fat and suppressing appetite. (1, 2, 3, 4, 5). In another study, obese adults who took 1-2 tablespoons of vinegar daily for 12 weeks lost between 2-3 pounds of body weight.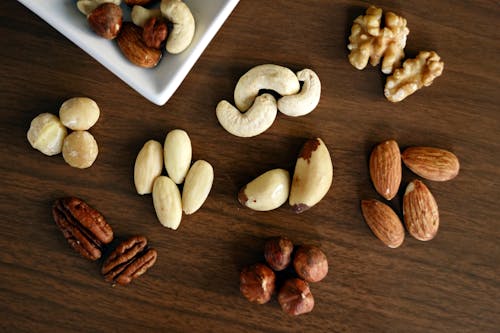 NUTS
Nuts are rich in fiber, protein, healthy fats, vitamins, and minerals that also help lose weight and burn belly fat. Regularly eating nuts especially almonds as part of your diet can boost weight loss and improve cholesterol. Cashews are good sources of protein which helps to lose weight. Nuts are generally high in calories but eating the right amount daily will not increase your weight. When selecting nuts, avoid those coated with sugar, salt, chocolate, or honey. Stick to dry roasted or raw varieties.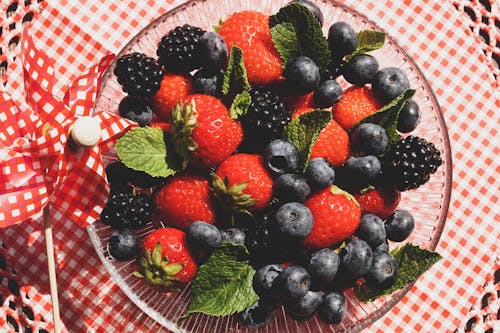 BERRIES
Berries are weight loss foods that will not only help you shed some pounds but also boost metabolism and improve digestion. Blueberries, strawberries, raspberries are among the healthiest food in the world. They are packed with antioxidants and nutrients that can protect you against diseases and help lose weight naturally. Berries are low in calories but very rich in dietary fiber, vitamin c, and potassium, all of which are great for your weight loss and general health. Blueberries contain 84 calories and about 4 grams of fiber. A 100 gram serving of strawberry has 32 calories while a 100 gram serving of raspberry contains just 53 calories. Add these berries to your breakfast bowl of cereals or smoothie or just snack on them as you like.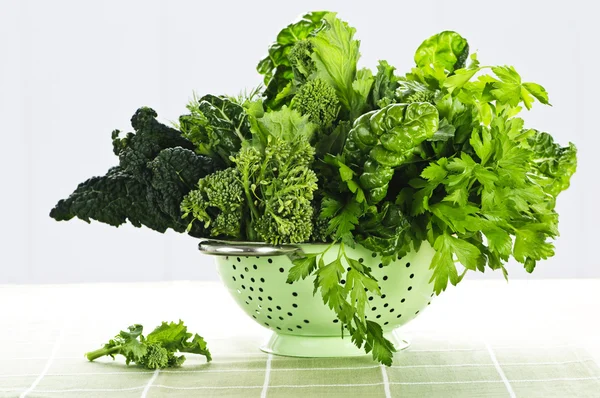 LEAFY GREENS
Leafy greens like spinach, kale, lettuce are great foods for burning belly fat and also very nutritious. They contain antioxidants, vitamins, and minerals such as vitamins A, B, C, E, AND K, which support overall health, immunity, and promote detox. Leafy greens are low in calories and very rich in fiber which makes you feel full. Eating leafy green is a way to have more on your plate without increasing the calories on the table.
OTHER VEGGIES
Vegetables are low in calories, contain a wide variety of vitamins and minerals and high in fiber. Carrots are crunchy and convenient – cooked, uncooked or mixed in salads. Cucumber is about 95% water and no fat or carbs. Celery is another veggie like cucumber, pretty much all water and can be eaten raw. Swap these healthy veggies for junks and snack on them when you feel hungry. They also contain fiber which makes you feel full.
TOMATOES
tomatoes are a great source of protein, minerals, dietary fiber, and vitamins. They are low in calories, one medium-sized tomato contains only 16 calories. Consuming two tomatoes will make you feel full and also cut down your calorie intake. Tomato boosts metabolism, it has a low glycemic index and it's rich in a potent antioxidant, lycopene. The lycopene found in tomatoes is also responsible for suppressing the production of proinflammatory biomolecules thereby reducing inflammation – This, in turn, helps you lose weight.
GRAPEFRUITS
Half of a grapefruit contains only 39 calories but give 65% of the reference daily intake (RDI) of vitamin C. Grapefruit has a low glycemic index (GI). A 2014 study showed that a low-GI diet containing moderate amounts of carbs may help reduce body weight and control glucose and insulin metabolism. Grapefruit makes a tasty dessert and a nice alternative to ice cream and other sweets.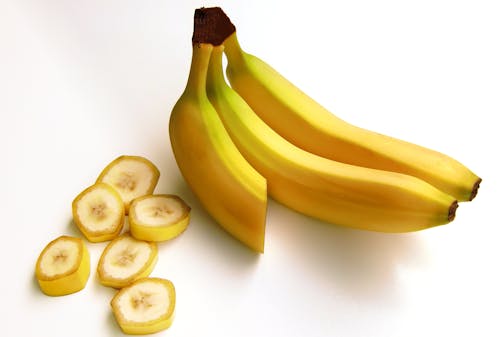 BANANA
Bananas contain lots of fiber, carbs, and several essential vitamins and minerals. A medium-sized banana contains 105 calories which provide around 12% of recommended daily intake. Unripe green bananas are high in resistant starch which acts as the soluble fiber in the body and has lots of potential health benefits. This includes weight loss and reduced blood sugar levels. Green unripe bananas also have a low glycemic index (GI) value. Just ensure you are consuming the green bananas, the sugar content in banana increases as they ripen.
DARK CHOCOLATE
This sounds like a crazy addition, right? well, you thought wrong. Dark chocolate is one of the best sources of antioxidants.  studies show that dark chocolate can lower the risk of heart disease, stabilize blood sugar, control appetite, help to reduce craving thereby facilitate weight loss. The flavonoids in dark chocolate help to reduce insulin resistance and prevent spikes in blood-sugar levels and discourage you from overeating.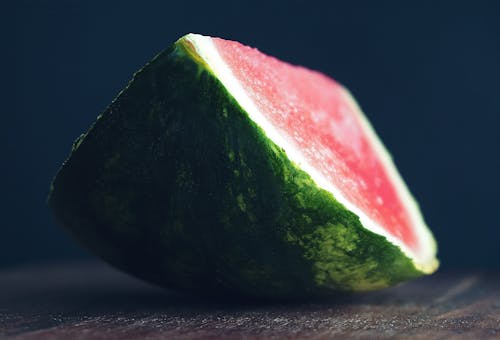 WATERMELON
Watermelon is 90% water and one of the best foods for when you are trying to lose weight. A 100-gram serving contains only 30 calories. Watermelon also contains arginine which helps to burn fat more quickly. In between meals watermelon is a great snack that will keep you hydrated and make you feel full for longer. In addition to helping you lose weight, watermelon is also known to promote heart care, healthy kidneys, and help normalize blood pressures. It also contains lycopene which is a powerful antioxidant that protects and repairs the body from multiple diseases. Watermelon contains beta-carotene which has anti-aging properties and keeps you active and young.
GARLIC
Garlic is natural weight-loss food. It contains allicin compound which has anti-bacterial effects and helps reduce unhealthy fats and cholesterol. Garlic is a powerful detoxification agent. It is low in calories but rich in vitamins B6 and C, Calcium, fiber, manganese, and many more. Garlic increases your metabolism and reduces the craving for junk food. You can make a weight-loss juice by adding lemon and garlic to warm water. This in addition to helping you lose weight, will help prevent the formation of blood clots in your system and eradicates the fat stored in your body.
BROCCOLI
Broccoli is packed with antibacterial and immunity-boosting properties. It is a powerhouse for antioxidants and very rich in vitamin C. It is an excellent source of indole-3-3carbinol, a chemical that boosts DNA repair in cells and blocks the growth of cancer cells. 1-cup chopped broccoli contains just 27 calories. By being low-fat broccoli helps to fight obesity and simply fill your body with nutrients. Talking about the best nutritious vegetable, broccoli wins hands down. Broccoli is a good carb and rich in fiber, which aids in digestion, prevents constipation, maintains low blood sugar, and curbs overeating.
APPLE
Remember the popular saying an "An apple a day keeps the doctor away." Apples are sweet, crunchy, and delicious. Apples are low in calories and high in fiber, with 116 calories and 5.4 grams of fiber per large fruit. In a 2008 study, women who were given three apples per day as part of their diet for 10 weeks lost about 1.6 pounds. Research also showed that apples are best eaten whole rather than juiced to reduce hunger and control appetite.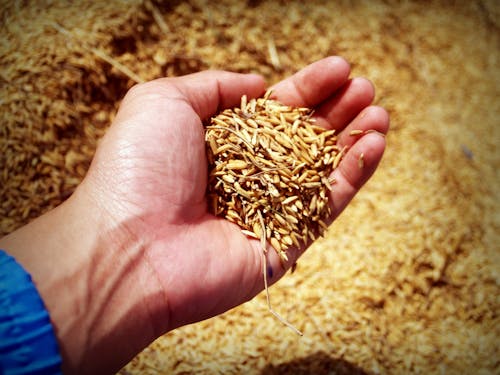 WHOLE GRAINS
Whole grains like brown rice, whole oats, and buckwheat goats are good foods for weight loss. When it comes to whole grains and weight loss the secret is knowing and picking the best. Some whole grains like the ones earlier mentioned contain just about 500 calories per pound while some other ones like whole grains bread, whole-grain bagels, whole-grain crackers contain between 1,200 to 1,700  calories per pound.
PEARS
Pears, like many other fruits, are rich sources of antioxidants that fight various diseases and conditions in the body including obesity. They are low in calories and high in fiber which keeps you fuller for longer. Fiber intake has been linked to enhancing weight loss in people that are obese. Pears are sodium-free, cholesterol-free, and fat-free. In addition to its weight-loss ability, it can also help to reduce the risk of cancer, hypertension, diabetes, and heart diseases if eaten as part of an overall healthy diet.
CHILI PEPPER
Chili pepper contains capsaicin, a compound that has been proven by different studies to boost metabolism and fight weight gain and obesity. The heat provided by capsaicin helps with a process of thermogenesis – A process that converts fat into heat and thus, burns fat which results in weight loss. One study showed that people who consumed red pepper with every meal felt an increased feeling of fullness and had fewer cravings.
OATMEAL
Oats are whole grains and a great addition to any healthy diet. Oatmeal is packed with fiber, a nutrient that's been shown to improve health accelerate, and weight loss. Adding more fiber to your diet is a sure way to lose weight. It is low in calories and keeps you full longer. It is also one of the best sources of resistant starch which digests slowly and releases digestive acids that slow down appetite and speed up the calorie burn. it is important to note though that it is not a miracle food for weight loss, but it may give result if consumed as part of a calorie-restricting diet along with other nutritious foods.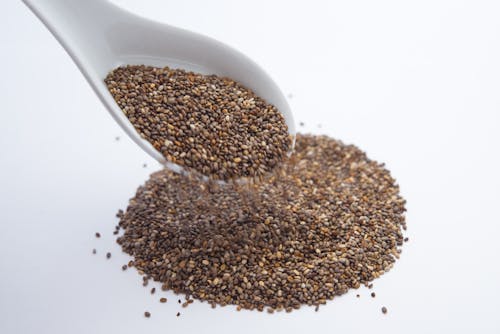 CHIA SEEDS
Chia seeds are high in fiber and keep you full for longer thereby preventing you from overeating. Two tablespoons of chia seeds contain about 10 grams of fiber. Being a good source of protein which is very important for weight loss, they are high in alpha-linolenic acid (ALA), an omega-3 fatty acid that is good for the heart. Add chia seeds to your pudding, porridge, smoothies, or just sprinkle on your yogurt, cereal, or rice dishes.
CHICKPEAS
Chickpeas are rich in protein and fiber, both of which promote weight loss. They contain essential nutrients like potassium, vitamin c, and vitamin B-6 which are good for the heart. They also contain choline which helps in sleeping better, muscle movement, learning, and memory. Add chickpeas to your salad, roast them for snacks, blend them into a smoothie or stir them into soups and stews.